spinologi spinologi spinologi spinologi spinologi spinologi
spinologi spinologi spinologi spinologi spinologi spinologi
spinologi spinologi spinologi spinologi spinologi spinologi
spinologi spinologi spinologi spinologi spinologi spinologi
spinologi spinologi spinologi spinologi spinologi spinologi
spinologi spinologi spinologi spinologi spinologi spinologi
spinologi spinologi spinologi spinologi spinologi spinologi
spinologi spinologi spinologi spinologi spinologi spinologi
spinologi spinologi spinologi spinologi spinologi spinologi
spinologi spinologi spinologi spinologi spinologi spinologi
spinologi spinologi spinologi spinologi spinologi spinologi
spinologi spinologi spinologi spinologi spinologi spinologi
spinologi spinologi spinologi spinologi spinologi spinologi
spinologi spinologi spinologi spinologi spinologi spinologi
spinologi spinologi spinologi spinologi spinologi spinologi
spinologi spinologi spinologi spinologi spinologi spinologi
spinologi spinologi spinologi spinologi spinologi spinologi
spinologi spinologi spinologi spinologi spinologi spinologi
spinologi spinologi spinologi spinologi spinologi spinologi
spinologi spinologi spinologi spinologi spinologi spinologi
spinologi spinologi spinologi spinologi spinologi spinologi
spinologi spinologi spinologi spinologi spinologi spinologi
spinologi spinologi spinologi spinologi spinologi spinologi
spinologi spinologi spinologi spinologi spinologi spinologi
spinologi spinologi spinologi spinologi spinologi spinologi
spinologi spinologi spinologi spinologi spinologi spinologi
spinologi spinologi spinologi spinologi spinologi spinologi
spinologi spinologi spinologi spinologi spinologi spinologi
spinologi spinologi spinologi spinologi spinologi spinologi
spinologi spinologi spinologi spinologi spinologi spinologi
spinologi spinologi spinologi spinologi spinologi spinologi
spinologi spinologi spinologi spinologi spinologi spinologi
spinologi spinologi spinologi spinologi spinologi spinologi
spinologi spinologi spinologi spinologi spinologi spinologi
spinologi spinologi spinologi spinologi spinologi spinologi
spinologi spinologi spinologi spinologi spinologi spinologi
spinologi spinologi spinologi spinologi spinologi spinologi
spinologi spinologi spinologi spinologi spinologi spinologi
spinologi spinologi spinologi spinologi spinologi spinologi
spinologi spinologi spinologi spinologi spinologi spinologi

backyard body center backyard body center backyard body center
backyard body center backyard body center backyard body center
backyard body center backyard body center backyard body center
backyard body center backyard body center backyard body center
backyard body center backyard body center backyard body center
backyard body center backyard body center backyard body center
backyard body center backyard body center backyard body center
backyard body center backyard body center backyard body center
backyard body center backyard body center backyard body center
backyard body center backyard body center backyard body center
backyard body center backyard body center backyard body center
backyard body center backyard body center backyard body center
backyard body center backyard body center backyard body center
backyard body center backyard body center backyard body center
backyard body center backyard body center backyard body center
backyard body center backyard body center backyard body center
backyard body center backyard body center backyard body center
backyard body center backyard body center backyard body center
backyard body center backyard body center backyard body center
backyard body center backyard body center backyard body center
backyard body center backyard body center backyard body center
backyard body center backyard body center backyard body center
backyard body center backyard body center backyard body center
backyard body center backyard body center backyard body center
backyard body center backyard body center backyard body center
backyard body center backyard body center backyard body center
backyard body center backyard body center backyard body center
backyard body center backyard body center backyard body center
backyard body center backyard body center backyard body center
backyard body center backyard body center backyard body center
backyard body center backyard body center backyard body center
backyard body center backyard body center backyard body center
backyard body center backyard body center backyard body center
backyard body center backyard body center backyard body center
backyard body center backyard body center backyard body center
backyard body center backyard body center backyard body center
backyard body center backyard body center backyard body center
backyard body center backyard body center backyard body center
backyard body center backyard body center backyard body center
backyard body center backyard body center backyard body center
backyard body center backyard body center backyard body center
backyard body center backyard body center backyard body center

moravia monastic universe moravia monastic universe
moravia monastic universe moravia monastic universe
moravia monastic universe moravia monastic universe
moravia monastic universe moravia monastic universe
moravia monastic universe moravia monastic universe
moravia monastic universe moravia monastic universe
moravia monastic universe moravia monastic universe
moravia monastic universe moravia monastic universe
moravia monastic universe moravia monastic universe
moravia monastic universe moravia monastic universe
moravia monastic universe moravia monastic universe
moravia monastic universe moravia monastic universe
moravia monastic universe moravia monastic universe
moravia monastic universe moravia monastic universe
moravia monastic universe moravia monastic universe
moravia monastic universe moravia monastic universe
moravia monastic universe moravia monastic universe
moravia monastic universe moravia monastic universe
moravia monastic universe moravia monastic universe
moravia monastic universe moravia monastic universe
moravia monastic universe moravia monastic universe
moravia monastic universe moravia monastic universe
moravia monastic universe moravia monastic universe
moravia monastic universe moravia monastic universe
moravia monastic universe moravia monastic universe
moravia monastic universe moravia monastic universe
moravia monastic universe moravia monastic universe
moravia monastic universe moravia monastic universe
moravia monastic universe moravia monastic universe
moravia monastic universe moravia monastic universe
moravia monastic universe moravia monastic universe
moravia monastic universe moravia monastic universe
moravia monastic universe moravia monastic universe
moravia monastic universe moravia monastic universe
moravia monastic universe moravia monastic universe
moravia monastic universe moravia monastic universe
moravia monastic universe moravia monastic universe
moravia monastic universe moravia monastic universe
moravia monastic universe moravia monastic universe
moravia monastic universe moravia monastic universe
moravia monastic universe moravia monastic universe
moravia monastic universe moravia monastic universe
moravia monastic universe moravia monastic universe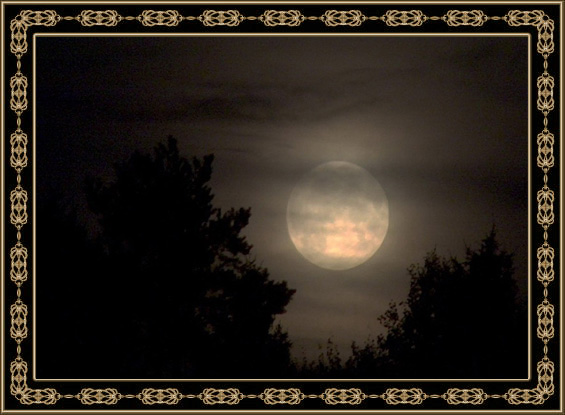 Welcome to our site!
Our goal here is to provide you with useful information about our foundation.
We hope this will make it easier for you to communicate with us.

Moravia Monastic Universe
has been serving the alternative
medicine community since 1971.
We specialize in many different fields,
from health-work to fine arts, music, publishing, video, engineering,
house building and rural living.

At this site, you will discover all about our history and activities, as well as
our courteous and resourceful staff.

Thanks for visiting.

Webmistress Taran Sol - Script by Johanna - Back-up Marc Ardin